An Introduction to Us
Welcome to the Rongoa New Zealand network – Nga Teina O Te Ngahere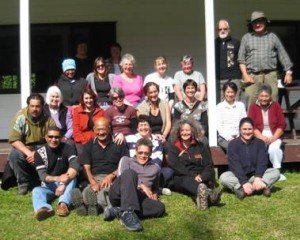 We hope that you find keeping in touch and

learning together

informative and inspiring. 
provide a meeting place for students of Rongoa Maori in New Zealand
to share information
inspire continued learning and assistance to one another
We also acknowledge Rob McGowan (Pa) for his encouragement to establish a network for students of Rongoa Maori and to continue with our learning.  We thank and honour you for the time you have invested in us and your sincere regard for us all.
The idea of establishing a 'Blog' is to encourage participation from everyone.  We welcome comments, questions, news and suggestions.  If you have never 'blogged' it might be a bit scary at first but its not difficult…….. have a go……(It wasn't that long ago most of us didn't know much about Rongoa either…)
To those visiting this site, if we make mistakes in our use of Rongoa or Te Reo Maori please help us by correcting us as no offence is intended and we want to learn.  We make every attempt to have what we publish reviewed and sometimes obtaining consensus will be difficult but our objective is to learn respectfully.
There is no intent to plagiarise anyone's work and all efforts are made to acknowledge the sources of any information we present for sharing with each other.
PS:  Apologies for the advertising at the top of the page…..the price of a 'free' hosting service.